What Rug Style Is Right for My Space?
So, you need a new rug. You may have a general sense of what color and size will work best in your space. You may have a few hunches about the desired design and aesthetic. But when it comes to selecting the technique or materials — especially online — you're at a bit of a loss. As rug designers, makers and retailers, we live and breathe rugs. But we don't expect you to!

Here's a quick breakdown of our three rug techniques and a guide to buying the right type for your home.
Hand-Knotted: Elegant Durability
The hand-knotting technique has changed very little since the Mughals introduced it. It involves using a special loom, where the warp creates the carpet's base, and the weaver takes the design across the weft using colored threads. The higher the number of knots per square inch, the better the quality.

Choose hand-knotted rugs if you're looking for a high-quality heirloom that will wear well.
Best for living spaces, like your dining room or living room.
Hand-Tufted: Stylish Plushness for Cozy Corners
A hand-tufted rug is made by punching strands of wool, using a hand-operated tool on a canvas stretched over a frame. After creating the pile with wool, the artisan removes the rug from the frame and glues a scrim fabric to the back, then glues or sews a fringe to the rug's ends.

Choose tufted rugs if you're looking for something soft underfoot.
Best for cozy spaces, like your bedroom or living room.
Flatweave: Reversible and Functional
Flatweaves are created by interlacing warp (vertical) and weft (horizontal) threads. The threads are woven on a loom into colorful patterns, without the pile or backing you would find on knotted or tufted rugs. Flat weaves tend to be lighter and more flexible. They are easier to manage, fold or move, and they're reversible — since the pattern repeats on both sides of the rug.
Buy flatweave rugs for something lightweight and easy to maneuver under furniture.
Best for higher traffic areas, like laundry rooms, playrooms, entryways and hallways.
The Last Loop
Choosing the right rug for your space involves understanding the unique qualities of each technique. We hope you can now confidently select the rug style that not only complements your style, but also adds comfort and character to your home. Happy shopping!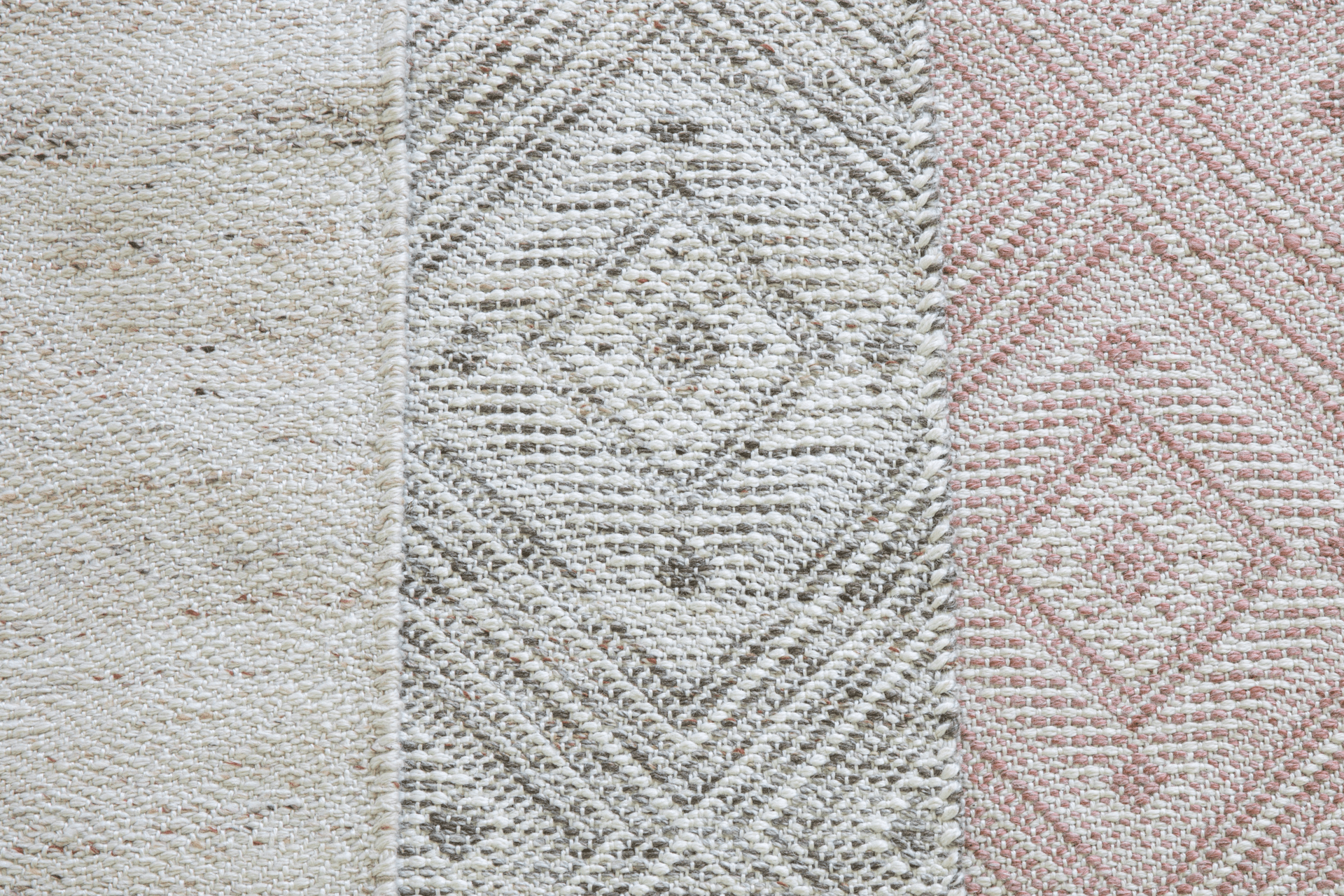 Made to go anywhere - indoors and outdoors. At NuStory, we prioritize sustainable materials — from natural fibers like jute, wool and cotton to the use of 100% recycled PET polyester. All these mat...
Read more