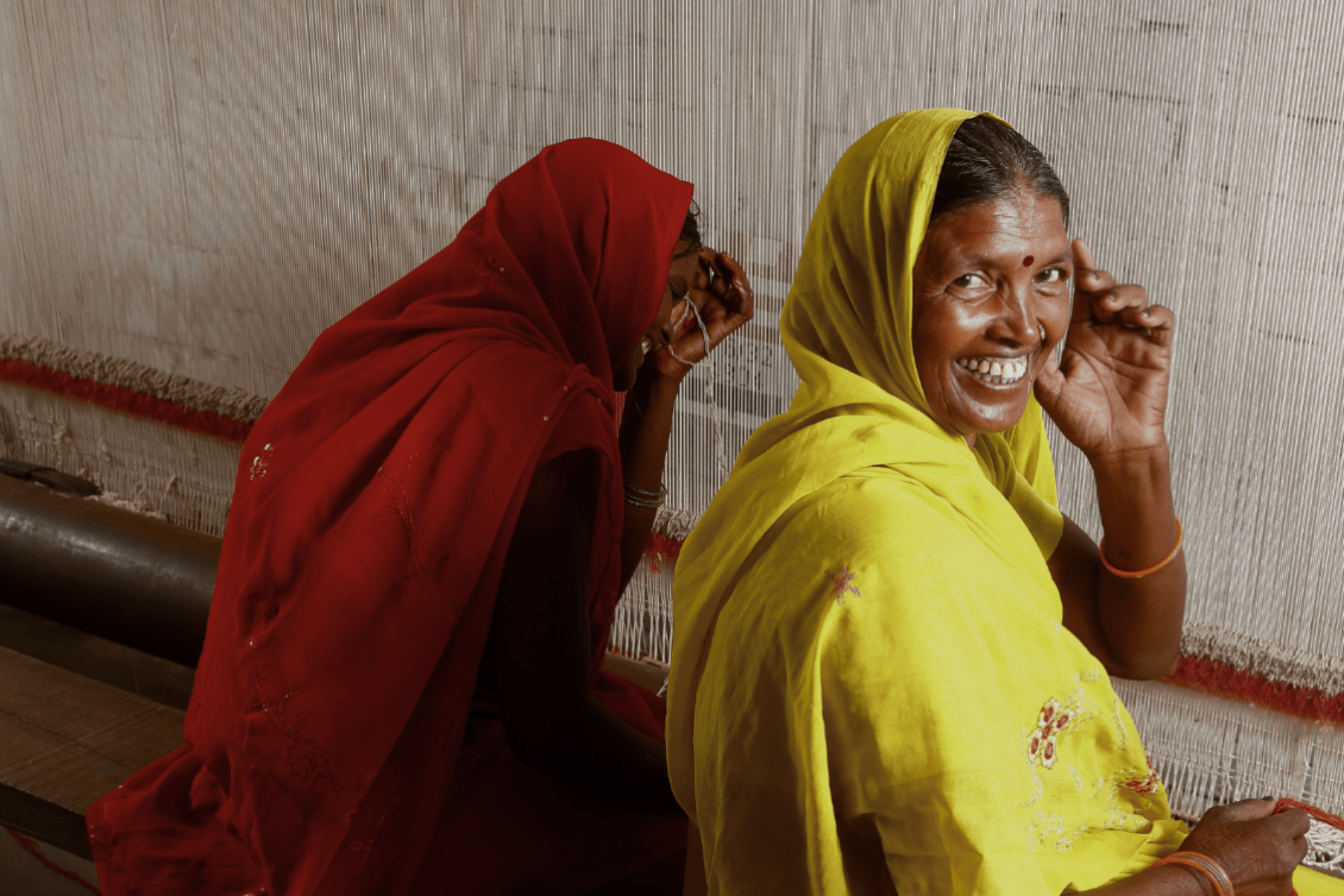 Seven Reasons to Buy Handmade Rugs Over Machine-Made
In a world driven by convenience and automation, many consumers don't think about how things are made. Some might not care.
We do. And we know you do, too.

At NuStory, we firmly believe that our heritage lies in handcraft, and it's a legacy we're committed to carrying into the future. That means each of our pieces are curated from start to finish by humans, with people and the planet in mind.

So, why buy handcrafted in the age of machine-made? Here are just seven reasons.
Craftsmanship
Handmade rugs are crafted by skilled artisans who've honed their craft over generations. Our artisans invest time and effort into creating each rug, resulting in true character and attention to detail. These intricate and unique designs cannot be replicated by machines.
Uniqueness
Handmade rugs are produced in limited quantities, adding to their exclusivity and value. This contrasts with machine-made rugs, which can be mass-produced and lack the unique value of handcrafted pieces.
Long-Term Value
Handmade rugs are known for their longevity. When cared for properly, they can last for generations, maintaining their beauty and value over time. Not to mention, high-quality handmade rugs can appreciate over time, making them a fantastic financial investment.
Artistic Intrigue
Handmade rugs often reflect the cultural and artistic heritage of the region where they were designed and made. Our NuStory rugs – designed in NYC and handcrafted in India – are on the pulse of the biggest trends in home, fashion and design, while incorporating traditional techniques, symbols and motifs from the old world.
NuStory's Natural Turkey Feather Rug was designed in collaboration with lifestyle editor Newell Turner.
Superior Materials
Artisans often use high-quality natural materials like wool, cotton, jute and hemp in handmade rugs. More durable and luxurious, natural fibers are also more aesthetically pleasing compared to the synthetics commonly used in machine-made rugs.

Environmental Footprint
Our handmade rugs are more environmentally friendly because they use natural materials and involve fewer energy-intensive manufacturing processes than machine made carpets.
Community
We're proud to have strong relationships with local artisan communities, who work hard to preserve their craft. Many rug-making communities rely on this artisanal skill as a means of livelihood, passing down techniques from one generation to the next. When you fill your space with pieces that support someone's livelihood, it feels different than buying a machine-made item that supports a big corporation.
Last Loop
NuStory rugs are more than floor coverings, they're examples of craftmanship that can't be replicated – no matter how hard machines try.

We hope you join us in celebrating the artistry and authenticity that goes into each of our handcrafted rugs by shopping our newest collections.
From the Field to Your Floors Known for its fresh mountain air and centuries-old farmhouses, upstate New York has laid-back charm. Created in collaboration with local resident and lifestyle editor ...
Read more
A Letter from NuStory's President
Dear NuStory Community,   Today, we're proud to relaunch our beloved NuStory brand — bringing affordably priced, versatile by design and sustainably made rugs directly to customers.We're continuing...
Read more